Worth Living
We help you get back to a life worth living.
Therapy on your terms, with you throughout your day.
https://truenorthpsychological.com/
At True North Psychological Services, our experienced team is dedicated to creating a warm and welcoming environment at each of our locations in Halifax, Kentville, Kingston and New Minas. Our highly skilled professionals are focused on helping you find the path to being your best self by giving you the tools necessary for long-term success.
At True North, we are here for you.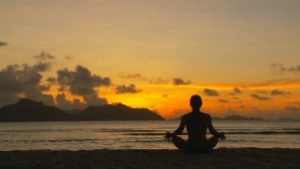 Counselling & Therapy
Almost all people have to deal with a certain level of stress in their lives. However, there are times when challenges take over a person's feelings, energy, or perhaps all aspects of life. Professional guidance can help a person organize their thoughts, work through a personal issue and learn new strategies for reaching their goals. Counselling is a collaborative effort between you and your clinician, working toward the same goals. Our psychologists are professionally trained to use a variety of therapeutic approaches to address a range of concerns, including general help to specific issues.
Yoga Therapy
Biofeedback and Self-Regulation
Yoga therapy is an acute intervention for many physical and psychological concerns. The therapist assists clients in learning to self-regulate and work towards a particular goal (ex. reducing anxiety, managing chronic pain, improving sleep). The therapeutic methods used are evidence-based and include breath training, neuromuscular re-patterning, grounding, and vagal nerve stimulation. This service will provide you with the tools for self-regulation and is not equivalent to participating in a yoga class.
Assessments
True North offers various types of psychological assessments, such as ADHD, Psychoeducational, Vocational, and Psychological. These assessments may evaluate thinking, learning and behaviour, emotional or behavioural concerns, vocational suitabilities, and much more. A comprehensive report will follow each assessment and may outline educational or workplace accommodations, treatment plans, learning profiles, strategies and recommendations for success.
True North Psychological Services
True North is dedicated to helping all those who suffer from mental health issues, regardless of age, race, gender identity, or sexual orientation. We practice a holistic approach to mental health. How we think, feel, and behave is the result of complex interactions between our biological, psychological, social, and environmental factors. The therapeutic approaches our team uses take each of these factors into account. Our team includes registered psychologists, social workers, and a certified yoga therapist. We are also pleased to have psychiatrists as part of our team to exclusively serve our military and veteran population.
Halifax Office
36 Solutions Dr, Suite 440, Halifax, NS, B3S 1N2
P: 902-406-6734
F: 902-406-6736
info@truenorthpsychological.com
Kentville Office
70 Exhibition Street, Suite 210,
Kentville, NS, B4N 4K9
P: 902-365-3544
F: 902-365-3185
info@truenorthpsychological.com
Kingston Office
694 Main Street,
Kingston, NS, B0P 1R0
All inquiries for Kingston are handled from the main office in Kentville.
P: 902-365-3544.
info@truenorthpsychological.com
New Minas Office
8873 Commercial Street, Unit #1, New Minas, NS, B4N 3C4
P: 902-681-0235
F: 902-681-0215
info@truenorthpsychological.com
Give A Life Worth Living
Worth Living Gift Card:
Send your family or friends a WorthLiving gift card and start them on the way to a life Worth Living.
This card can be used for any Worth Living service.