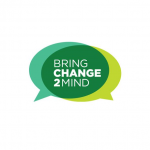 BringChange2Mind working to end the stigma and discrimination surrounding mental illness. Spearheaded by actress Glenn Close, the organization provides a global forum for people to share their stories and promote wellness and acceptance of all that are affected by a mental health condition. With videos, news, events and more, www.BringChange2Mind.org is a hub for all resources related to ending stigma and discrimination. Join the discussion. Glenn, Jessie, Pamela, and the BC2M Family have  been wonderful to Keith since he joined in 2009.
We help others achieve their goals and navigate their way through their own wellness journey.
We share resources and make connections. Mickie Bowe is the Executive Director. Her compassion and empathy for others is admirable.
Keith serves as Chair of the Board of Directors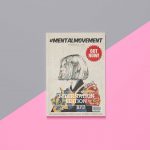 Quite possibly the coolest couple in mental health, Emma and Steph, run Mental Movement based in London. They have a great understanding of mental health challenges and always demonstrate great empathy in all their work.
Hear Your Mind  is an anonymous social  networking platform for people suffering from mental illnesses. It is a safe space to clear your mind and connect with like minded people.  It was simply started to initiate conversations around mental health and is currently focused on India and USA.
OC87 Recovery Diaries is an interactive website that features stories of mental health, empowerment and change, created by and for those whose journeys of recovery speak to audiences from all walks of life. This project hopes to touch as many lives as possible and bring light to the lived experiences of recovery from mental illness: what matters, what helps, what's hard, what might be next?
To Love And Inspire is a mental health resource for all who struggle. We share positive messages through love and inspiration with the entire world along with providing mental health guidance for all in need and empowering fellow organizations in their work in ending social issues across the globe.
Todd Leader, RSW, RPsych
Todd, an alumnus of Cape Breton University and Memorial University of Newfoundland, is a Registered Psychologist and a Registered Social Worker. He has spent the last 26 years working as a transformational leader in health services and in health promotion, particularly in the areas of mental health, addictions, and primary health care. He has also been teaching in the Faculty of Science at Saint Mary's University for the same 26 years. Todd has earned the Excellence in Teaching Award from the Saint Mary's University Students' Association. As well, health services under his leadership have earned two international best practice awards, and a leadership award for excellence in women's health.
Most recently, he was appointed by the Nova Scotia Minister of Health and Wellness to the Ministerial Advisory Panel on Innovation in Mental Health and Addictions. Todd has been the President of the Public Health Association of Nova Scotia, a member of the Board of Directors of the Canadian Public Health Association, and is currently the President-Elect of the Association of Psychologists of Nova Scotia. Todd has spent his whole career working as an advocate for client-centered health services, and evidence-based healthy public policy. His most recent accomplishment is that he has written a book called "It's Not About Us; The Secret to Transforming the Mental Health and Addiction System in Canada". www.leader-development.ca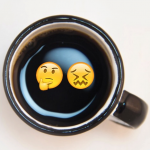 Double Depresso
Weekly Podcasts of conversations with performers about mental health and negative thoughts in the arts. Hosted by Ben Turner.
DJ Scratchley Q is the Official DJ for the Worth Living Organization.
She is 23  years old from Manitoulin Island, Ontario, who loves sharing her passion for DJing with the public. She is a natural performer who has no problem filling a dance floor and keeping it moving. Scratchley Q is a high energy performer who has established a reputation as a versatile and professional, hardworking DJ. Scratchley Q has DJ'd many events including; bars, dances for all ages, benefit concerts, private events and socials, formals and proms, birthday parties, anniversaries, stag and does, weddings, talent events, New Year's Eve parties, Pride events, outdoor concerts, corporate events, retail, collaborations with other artists, and many more.
Scratchley Q has mixed 5 Volumes of Worth Living BPM Therapy and is a regular contributor to the Worth Living Blog with  her Top 10 Lists.
Darkspots
A small team of individuals hoping to fight those mental 'Darkspots' and raise awareness of just how common everyday anxieties and stress are. Our offering to the UK? A monthly box subscription service, filled with products, techniques and ideas that will have you back to full battery power sooner than you think. See our website for more details on just how we are approaching these issues and join the movement now.
www.darkspots.co.uk
Kamaria Fleary
She is a Personal Growth Practitioner who provides fun and forward-thinking programs to help young women of colour develop self-love and success. She graduated with a First Class BSc (Hons) degree in Psychology with Professional Development from Brunel University and an MSc in Psychoanalytic Developmental Psychology from University College London (UCL). She aims to continue her studies with the pursuit of a Doctorate in Counselling Psychology and Psychotherapy. She has appeared on TV ONE's Women-Today show as a panellist and featured on BBC Radio's 100 Women discussion "Does Feminism Include You?" as an invited member of the interactive audience. She presented her research at UCL and The Anna Freud Centre's Evidenced Based Practice Unit's 10 year anniversary conference celebrating progress in child and adolescent mental health and is a member of the British Psychological Society.