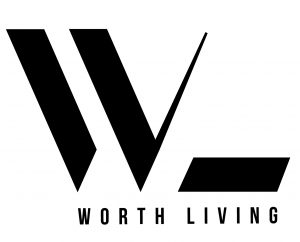 Worth Living Egypt launches under the leadership of  Shahinaz Abdel Monim Abdel Ghany. She has been involved with Worth Living since the spring of 2017.
Here is a brief biography of Shahinaz, in English and Arabic
Social worker
Live in Egypt Cairo  Shahy.ghany@yahoo.com.com
Bachelor Degree in Social Work, BSW, from High Institute of Social Work from Cairo, 2000. Comparative Education Assessment, CES , from the University of Toronto, Canada,2014 for the BSW.
Student at University of Manitoba
I was in charge of a beauty room in Dubai  for The  Al Tayer Group and in the National Hospital in Saudi Arabia, and  in Makkah.
DHM diploma, Hospital Management , American Centre, Egypt Aen Shams University
Egyptian Red Crescent Psychosocial Support Volunteer, CPR, First Aid and 57357 Hospital for treating children from cancer volunteer social worker.
English teacher in Fatmah Al Zahraa School – Cairo 1997
شهناز عبد المنعم عبد الغني
اخصائية اجتماعية
مقيمة في مصر
Shahy.ghany@yahoo.com
حاصلة على بكالوريوس الخدمة الاجتماعية من القاهرة ٢٠٠٠
تم معادلة البكالوريوس من جامعة تورونتو الكندية ٢٠١٤
طالبة بجامعة مانيتوبا الكندية
عملت خبيرة تجميل في دبي الطاير جروب  وفي المستشفى الاهلي السعودي في مكة المكرمة
حاصلة على دبلومة لإدارة المستشفيات من جامعة عين شمس بالقاهرة من المركز الأمريكي
عضو في الهلال الاحمر المصري بوحدة الدعم النفسي الاجتماعي
متطوعة في مستشفى ٥٧٣٥٧ لعلاج أمراض السرطان بوحدة الدعم الأسري
عملت معلمة في مصر ١٩٩٧
وفي جدة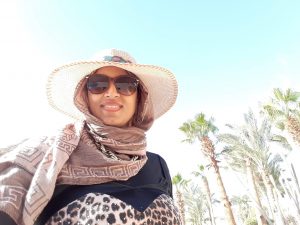 Shahaniz Ghany the Lead for WL Egypt provided this introductory video. She is doing some incredible work with her colleagues and other mental health groups in Cairo. Watch for updates. Thanks.
Shahinaz Ghany , Lead for WL Egypt, meets with some colleagues at Egyptian Red Crescent in Cairo.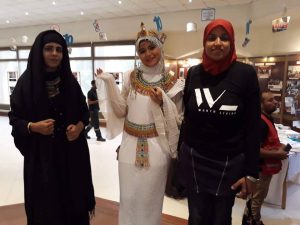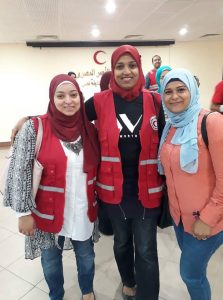 Egypt's National Day October 6
أعلنت السفيرة نبيلة مكرم وزيرة الدولة للهجرة وشئون المصريين بالخارج، عن فخرها وسعادتها بالدور الوطني والثقافي والتنموي الذي يقوم به المصريون بالخارج، وعبرت عن شكرها وتقديرها للدكتور محمود عبد الله عضو مجلس إدارة أوبرا المتروبوليتان بنيويورك وصاحب المبادرة، الذي أكد أن الملايين في أكثر من 73 دولة سيشهدون، في نفس توقيت احتفالنا بالذكرى الـ ٤٥ لنصر أكتوبر، أمسية فنية تشهد غناء الكورال الشهير "المجد لمصر" في أضخم إنتاج في تاريخ العمل الأوبرالي.لمزيد من التفاصيل عبر موقعنا:http://www.emigration.gov.eg/DefaultAr/Pages/newsdetails.aspx?ArtID=62 The Metropolitan Opera Theatre in New York city, USA, will present the opera of "Aida" in coincidence with Egypt's 6th October victory celebrations. H.E Minister of Emigration Nabila Makram invites all Egyptians abroad to witness the live stream of the show around the world, as a message to affirm the role of soft power in enhancing patriotism and loyalty to Egypt abroad.

Posted by Ministry of State for Emigration and Egyptian Expatriates Affairs on Thursday, October 4, 2018
Shahinaz Abdel Monim Abdel Ghany is joined by WL Ambassadors Heba Ali, Shymaa Shehab, and Khadigah Abdel Maksoud Helmy
A Message from Keith Anderson, the founder of Worth Living
I want to welcome you to Work Living Mental Health, a global mental health awareness initiative.
As a lawyer who had depression, I know personally the devastating impact that mental illness can have on one's life.
Our goal is to educate people on mental health and to engage people in the greater conversation on mental health awareness. WL offers Seminars, Keynote Speakers, a Blog, Music, Podcasts, and more. The website lists activities and initiatives in which you can get involved.
I had the occasion to meet Shahinaz Abdel Monim Abdel Ghany online more than a year ago. She has been very supportive of the work of Worth Living. She has been an active and important WL Ambassador sharing, commenting, and liking WL posts online.
WL launched Chapters in Canada, the USA, and the UK. Shahinaz and I then discussed the idea of launching a WL Egypt Chapter with her as the Lead. She thought the idea was wonderful and was very interested in this role. She has done an incredible job and accomplished huge steps in a short time. On her invitation, several people have joined WL Chapter as WL Ambassadors. She has some WL Apparel and Leather Products available.
There is a great need for people to talk about mental health in Cairo. WL Egypt is greatly needed to raise awareness of mental health challenges that so many people experience in silence and alone. Sh and several other people in Cairo now form the WL Egypt Chapter.
I would ask you to support Shahinaz and WL Egypt in any way you can. Help us help others. Thank you.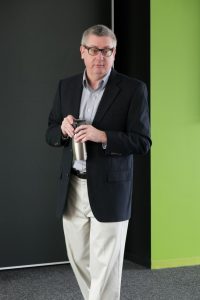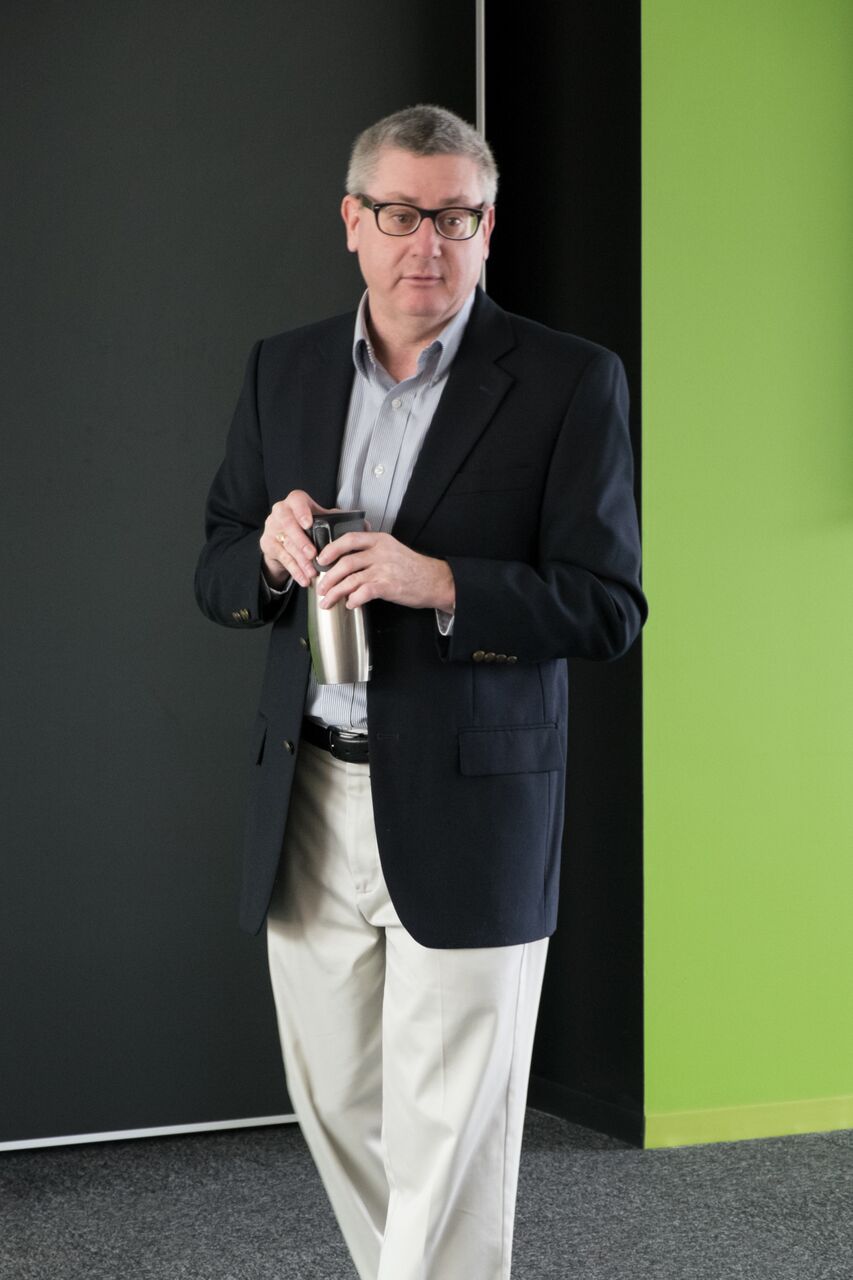 Photo is from a lecture I gave at the Halifax Central Library, Nova Scotia, Canada.