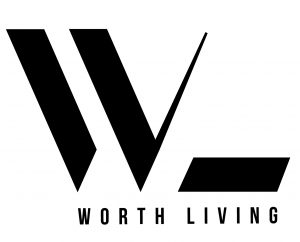 Worth Living Egypt launches under the leadership of  Shahinaz Abdel Monim Abdel Ghany. She has been involved with Worth Living since the spring of 2017.
Here is a brief biography of Shahinaz, in English and Arabic
Social worker
Live in Egypt Cairo  Shahy.ghany@yahoo.com.com
Bachelor Degree in Social Work, BSW, from High Institute of Social Work from Cairo, 2000. Comparative Education Assessment, CES , from the University of Toronto, Canada,2014 for the BSW.
Student at University of Manitoba
I was in charge of a beauty room in Dubai  for The  Al Tayer Group and in the National Hospital in Saudi Arabia, and  in Makkah.
DHM diploma, Hospital Management , American Centre, Egypt Aen Shams University
Egyptian Red Crescent Psychosocial Support Volunteer, CPR, First Aid and 57357 Hospital for treating children from cancer volunteer social worker.
English teacher in Fatmah Al Zahraa School – Cairo 1997
شهناز عبد المنعم عبد الغني
اخصائية اجتماعية
مقيمة في مصر
Shahy.ghany@yahoo.com
حاصلة على بكالوريوس الخدمة الاجتماعية من القاهرة ٢٠٠٠
تم معادلة البكالوريوس من جامعة تورونتو الكندية ٢٠١٤
طالبة بجامعة مانيتوبا الكندية
عملت خبيرة تجميل في دبي الطاير جروب  وفي المستشفى الاهلي السعودي في مكة المكرمة
حاصلة على دبلومة لإدارة المستشفيات من جامعة عين شمس بالقاهرة من المركز الأمريكي
عضو في الهلال الاحمر المصري بوحدة الدعم النفسي الاجتماعي
متطوعة في مستشفى ٥٧٣٥٧ لعلاج أمراض السرطان بوحدة الدعم الأسري
عملت معلمة في مصر ١٩٩٧
وفي جدة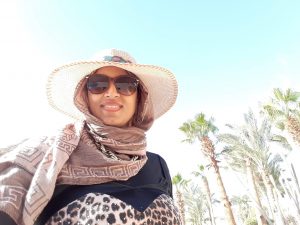 Shahaniz Ghany the Lead for WL Egypt provided this introductory video. She is doing some incredible work with her colleagues and other mental health groups in Cairo. Watch for updates. Thanks.
Shahinaz Ghany , Lead for WL Egypt, meets with some colleagues at Egyptian Red Crescent in Cairo.