Keith Anderson LL.B., LL.M.
I am an alumnus of Dalhousie University and University College London. I am a lawyer who had depression. My first time going public with my depression was 10 years ago with an article in the National Post newspaper, called How I Returned to a Life Worth Living. Since then, I have spoken at national mental health conferences, legal conferences, universities, and the Cape Breton Police Service for their mental health training. I have also served on several Boards of Directors for mental health groups. I am currently the Chair of the Board for the Self Help Connection based in Halifax.
I bring my knowledge and experience as a lawyer and my knowledge and experience of having had depression for years to my presentations. Professional and well experienced in speaking to audiences, I connect to inspire you to have a life worth living.
For a full list of my presentations over the last 10 years, click http://worthliving.co/presentations/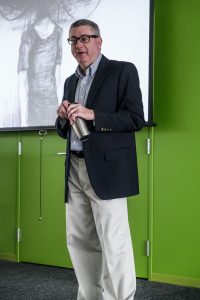 ——————————————————————————————————————-
Todd Leader
Todd, an alumnus of Cape Breton University and Memorial University of Newfoundland, is a Registered Psychologist and a Registered Social Worker. He has spent 28 years working as a transformational leader in health services and has also been teaching in the Faculty of Science at Saint Mary's University for the same 28 years. Todd has twice earned awards for his teaching, including the Overall Excellence in Teaching Award, the highest award presented by the Saint Mary's University Students' Association. Health services under his leadership have earned two international best-practice awards, and a leadership award for excellence in women's health. In 2017, Todd's contributions to the community were recognized by a formal proclamation in the Nova Scotia Legislature.
Todd has been the President of the Public Health Association of Nova Scotia, a member of the Board of Directors of the Canadian Public Health Association, Vice President of the Nova Scotia College of Social Workers and a member of the Nova Scotia Ministerial Advisory Panel on Innovation in Mental Health and Addictions. He is currently the Past-President of the Association of Psychologists of Nova Scotia.
Todd is currently a consultant, speaker, and facilitator helping to lead client-centered system improvements, using his 2016 book "It's Not About Us; The Secret to Transforming the Mental Health and Addiction System in Canada". He also works with the Canadian Cancer Society as the Vice President of Support Programs for Atlantic Canada, while still teaching at Saint Mary's University. A sought-after speaker, Todd has presented at national and provincial conferences and workshops for many organizations including the Canadian Mental Health Association, Peer Support Canada, Addiction & Mental Health Ontario, and Children's Mental Health Ontario. He also regularly delivers training and consultation services to Governments, Health Authorities, and NGO's.
Please visit Todd's website www.leader-development.ca
Social media for Todd –
Facebook <aref="https://www.facebook.com/todd.leaderdevelopment/">https://www.facebook.com/todd.leaderdevelopment/
Twitter – Follow @toddleader1
Linkedin – https://ca.linkedin.com/in/toddleaderdevelopment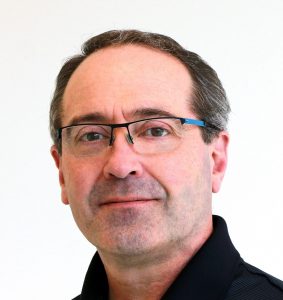 ——————————————————————————————————————-
Justine McNeil
Justine is a passionate motivational speaker, sharing her personal stories and journey living with various mental illnesses to advocate for mental health, educate, inspire and help break down the stigma while also touching on her volunteer travel abroad to Ecuador, Kenya and India. Her speaking engagements have included speaking at WE Day, multiple events for Me to We, Jack.org, Niagara Public Health and various schools and organizations within Ontario while also being an ambassador for LIVE A Great Story and Worth Living. In 2015 she raised and donated $10,000 to Free the Children to build a school in Kenya and her work and stories have been published by Stigma Fighters, The Mighty, in various newspapers, in two books and for Me to We. In 2017 she was nominated for an Ontario Colleges Premier's award for her mental health advocacy and philanthropic work.
Please visit Justine's website www.justinemcneil.com
—————————————————————————————————————————————–
Ashley Quackenbush
Ashley goes by the stage name DJ Scratchley Q.  Ashley was born and raised on Manitoulin Island, Ontario. She currently works as a professional DJ for a variety of events. She has a passion for sharing her story in order to end the stigma associated with mental illness and to educate others on the importance of speaking out about mental health and seeking help. Ashley combines her love of music and knowledge of mental health to share her personal journey. She has created a series of online music mixes called "Worth Living BPM Therapy" found on mixcloud. Ashley is an ambassador for Worth Living and is the Worth Living official DJ. She has spoken at WE Day Manitoulin and for private events. She is also a Jack Talks speaker with Jack. Org. She has been featured in numerous news articles for mental health advocacy and volunteer work. In her down time Ashley enjoys digging in the crates for vinyl records and traveling. She has volunteer traveled to Tanzania, Kenya, Ecuador and the borderlands in Arizona. Ashley believes that music is therapy.
Facebook: DJ Scratchley Q
Instagram: DJ Scratchley Q
Twitter: DJ Scratchley Q
Music Mixes : www.mixcloud.com/DJScratchleyQ