Keith Anderson LL.B., LL.M.
I am an alumnus of Dalhousie University and University College London. I am a lawyer who had depression. My first time going public with my depression was 10 years ago with an article in the National Post newspaper, called How I Returned to a Life Worth Living. Since then, I have spoken at national mental health conferences, legal conferences, universities, and the Cape Breton Police Service for their mental health training. I have also served on several Boards of Directors for mental health groups. I am currently the Chair of the Board for the Self Help Connection based in Halifax.
I bring my knowledge and experience as a lawyer and my knowledge and experience of having had depression for years to my presentations. Professional and well experienced in speaking to audiences, I connect to inspire you to have a life worth living.
For a full list of my presentations over the last 10 years, click http://worthliving.co/presentations/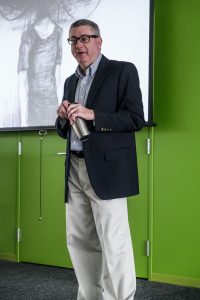 ——————————————————————————————————————-
Todd Leader
Todd, an alumnus of Cape Breton University and Memorial University of Newfoundland, is a Registered Psychologist and a Registered Social Worker. He has spent 28 years working as a transformational leader in health services and has also been teaching in the Faculty of Science at Saint Mary's University for the same 28 years. Todd has twice earned awards for his teaching, including the Overall Excellence in Teaching Award, the highest award presented by the Saint Mary's University Students' Association. Health services under his leadership have earned two international best-practice awards, and a leadership award for excellence in women's health. In 2017, Todd's contributions to the community were recognized by a formal proclamation in the Nova Scotia Legislature.
Todd has been the President of the Public Health Association of Nova Scotia, a member of the Board of Directors of the Canadian Public Health Association, Vice President of the Nova Scotia College of Social Workers and a member of the Nova Scotia Ministerial Advisory Panel on Innovation in Mental Health and Addictions. He is currently the Past-President of the Association of Psychologists of Nova Scotia.
Todd is currently a consultant, speaker, and facilitator helping to lead client-centered system improvements, using his 2016 book "It's Not About Us; The Secret to Transforming the Mental Health and Addiction System in Canada". He also works with the Canadian Cancer Society as the Vice President of Support Programs for Atlantic Canada, while still teaching at Saint Mary's University. A sought-after speaker, Todd has presented at national and provincial conferences and workshops for many organizations including the Canadian Mental Health Association, Peer Support Canada, Addiction & Mental Health Ontario, and Children's Mental Health Ontario. He also regularly delivers training and consultation services to Governments, Health Authorities, and NGO's.
Please visit Todd's website www.leader-development.ca
Social media for Todd –
Facebook <aref="https://www.facebook.com/todd.leaderdevelopment/">https://www.facebook.com/todd.leaderdevelopment/
Twitter – Follow @toddleader1
Linkedin – https://ca.linkedin.com/in/toddleaderdevelopment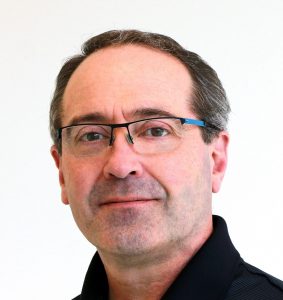 ——————————————————————————————————————-
Justine McNeil
Justine is a passionate motivational speaker, sharing her personal stories and journey living with various mental illnesses to advocate for mental health, educate, inspire and help break down the stigma while also touching on her volunteer travel abroad to Ecuador, Kenya and India. Her speaking engagements have included speaking at WE Day, multiple events for Me to We, Jack.org, Niagara Public Health and various schools and organizations within Ontario while also being an ambassador for LIVE A Great Story and Worth Living. In 2015 she raised and donated $10,000 to Free the Children to build a school in Kenya and her work and stories have been published by Stigma Fighters, The Mighty, in various newspapers, in two books and for Me to We. In 2017 she was nominated for an Ontario Colleges Premier's award for her mental health advocacy and philanthropic work.
Please visit Justine's website www.justinemcneil.com
—————————————————————————————————————————————–
Ashley Quackenbush
Ashley goes by the stage name DJ Scratchley Q.  Ashley was born and raised on Manitoulin Island, Ontario. She currently works as a professional DJ for a variety of events. She has a passion for sharing her story in order to end the stigma associated with mental illness and to educate others on the importance of speaking out about mental health and seeking help. Ashley combines her love of music and knowledge of mental health to share her personal journey. She has created a series of online music mixes called "Worth Living BPM Therapy" found on mixcloud. Ashley is an ambassador for Worth Living and is the Worth Living official DJ. She has spoken at WE Day Manitoulin and for private events. She is also a Jack Talks speaker with Jack. Org. She has been featured in numerous news articles for mental health advocacy and volunteer work. In her down time Ashley enjoys digging in the crates for vinyl records and traveling. She has volunteer traveled to Tanzania, Kenya, Ecuador and the borderlands in Arizona. Ashley believes that music is therapy.
Facebook: DJ Scratchley Q
Instagram: DJ Scratchley Q
Twitter: DJ Scratchley Q
Music Mixes : www.mixcloud.com/DJScratchleyQ
---
Greg Zed
After 42 years of service, Greg has recently retired from the Horizon Health Network as Area Manager, Addictions and Mental Health Services, Sussex, New Brunswick.  Greg has presented at many national and international conferences throughout his career, including a paper titled, "The  Development and Implementation of Suicide Prevention in New Brunswick" at the American Association of Suicidology Conference in 2007. He also holds the distinction as a Forensic Suicidologist and oversaw all programs dealing with Mental Health and the Law in Sussex. Greg is past president of the Schizophrenia Society of New Brunswick and Co-chair of the Rothesay Chapter of the Terry Fox Foundation Marathon. He is also past president of the Saint John Boys and Girls Club and Life Member.
Over the years, Greg has received several awards for both his professional and volunteer contributions, including the Dr. Michael J. Smith Award for outstanding professional in the field of Mental Health in Canada and the Queen's Jubilee Medal. For his extensive community engagement, Greg is recognized as a Paul Harris Fellow, a distinction bestowed by the Rotary Club of Saint John. He continues to remain active in his community and his church as a Lay Minister.
Greg's education includes a Master of Social Work and Health Administration from Dalhousie University.
He has recently established a private practice where he continues to present on Suicide Prevention , Mental Health and the Law, and other mental health topics.
Greg brings extensive knowledge ,  experience, and expertise  to Worth Living Mental Health.
---
Kim LaMontagne
Kim shares her personal story of being a high functioning business woman balancing a career and family while fighting (and hiding) major depression, anxiety and persistent suicidal thoughts. By sharing her story, she helps individuals find the courage, power and strength to accept and love who they are and rise above the fear, stigma and shame of mental illness and talk openly about it.  Kim fought her battle alone because she was afraid of stigma. Especially in the workplace. No one should suffer alone.
Presentations
National Alliance of Mental Illness, New Hampshire Chapter – "In Our Own Voice" Presenter
Presentations include:
April 2017 – St. Joseph Hospital (NH) Parish, Nursing students
May 2017 – Nashua Community College (NH), Nursing Class of 2017
May 2017 – National Alliance of Mental Illness (NH), Family to Family advocacy meeting
June 2017 – Southern New Hampshire Medical Center (NH), Behavioral Health Unit
July 2017 – Southern New Hampshire Medical Center (NH), Behavioral Health Unit
October 2017 –NAMI NH staff meeting
October 2017 – Panelist at the Greater Nashua Public Health Annual Meeting and Integrated Behavioral Health
November 2017 – St. Anselm College Mental Health Awareness class
May 2018 – Parkland Medical Center Behavioral Health Unit – Support group
May 2018 – Stand By Me Conference for Bedford Middle School at Southern NH University
Additional presentations:
June 2018 – Mental Health in the Workplace – Walden University, Business Development Summer Sales Summit
---
Cat Davis
Cat is a 22-year-old student at the University of Virginia majoring in Cognitive Science with a concentration in Neuroscience. She was diagnosed with Bipolar 1 disorder in 2017 and has since become an advocate for mental health awareness and education.
Before Cat was diagnosed with bipolar disorder, she was misdiagnosed with depression. She was institutionalized twice before being correctly diagnosed and given the proper medication and treatment. Cat now aspires to continue the mental health conversation, educate the public about the signs and symptoms of bipolar disorder, and advocate for the research of mental illnesses, which she believes will inevitably lead to more correct diagnoses.
Cat became an Ambassador and writer for Worth Living in May 2017. As well as on Worth Living's website, Cat has published articles about bipolar disorder on iam1in4.com, selfgrowth.com, mental-health.alltop.com, and her blog www.highrisk1.wordpress.com She also has used platforms such as TEDx and The Human Library Organization to share her experiences through public speaking.
Cat is the Director of Worth Living USA and recently established WL Charlottesville, VA.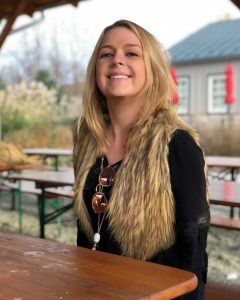 ---
Jean-Michel Blais
Jean-Michel (JM) Blais has over thirty-one years of policing experience, having served with the Royal Canadian Mounted Police, the United Nations, and Halifax Regional Police as Chief of Police where he is set to retire in March 2019. He began his policing career in 1987 in the RCMP which saw him work in Quebec, Manitoba, Ontario, and Nova Scotia in the areas of municipal, provincial, aboriginal, and federal policing. He also worked nationally as the chief judge and prosecutor of the RCMP's disciplinary tribunal.
First seconded to the United Nations in Haiti as a front line officer in 1995, in 2008, he returned as the Deputy Police Commissioner in charge of operations for the entire country. In January 2010, following the devastating earthquake that struck Haiti, he personally led the recovery mission of the bodies of two Canadian police officers who had perished in the earthquake. In October 2012, after twenty-five years in the RCMP, Jean-Michel retired from the RCMP at the rank of Chief Superintendent to become the fourth chief of police of Halifax Regional Police.
During his time in HRP, he reoriented the senior ranks of the organization and spearheaded numerous community outreach initiatives including the development and eventual refresh of a 10-year Strategic Plan anchored in evidence-based policing approaches. His community outreach included The Salvation Army Advisory Board and the United Way Halifax Board of Directors. In 2014 and 2015, he was the co-chair of the United Way's Charitable Workplace Campaign, helping to raise more than $12 million. He is also one of the founders of the Halifax Regional Police Foundation, created in 2018 to provide ancillary funding for various youth-oriented projects intended to provide youth with healthy choices leading to success. Engaged in the Canadian policing community, he is a director on both the boards of the Canadian Association of Chiefs of Police and the Canadian Police Knowledge Network (CPKN).
He has two degrees, one in political science and economics from McGill University and another in law from Universite Laval in Quebec City. He has published several works on international and national police-related topics, including organized crime, internet child pornography, human rights, the rule of law in Haiti, aboriginal law and the use of human sources in policing. He has also lectured extensively on leadership and modern police management, with emphasis on dealing with difficult employees, unexpected events, the legal obligations of the employer, law enforcement sustainability, mental health and wellness in first responder organizations. Jean-Michel also has a TEDx talk to his credit available on the internet.
Jean-Michel's interests vary from reading and writing to cycling and hockey as a Hockey Canada Level III referee. He is married with three children aged 33, 26, and 16, as well as two dogs.
Upon his retirement in March 2019, Jean-Michel will begin offering his services to first responder and related organizations as the principal of Empiric Consultancy Solutions in both French and English with specific emphasis on labor relationships, leadership development and managing complexity. He is currently writing a book of memoirs and lessons in leadership and complexity to be completed by 2021.
---
Shannon Pierangeli
Shannon is an event planner who focuses on creating event experiences for fitness and health-related businesses. A graduate of the University of Ottawa, she has a degree in Human Kinetics and a Bachelor of Education which allows her to combine her passion for fitness and health education as she inspires others to pursue an active lifestyle. Her website showcases her event history and features a blog addressing hot topics in the fitness and health industry. Shannon is an avid runner and will be launching a podcast called Run For Your Life with a Phoenix-based blogger, Melissa Kahn, which will share stories about the power of running and fitness in maintaining mental health.
Shannon will present on maintaining good mental health and the role running and an overall healthy lifestyle play.
Website and blog www.merakieventplanning.com
---
Dawn Marie Bornheimer
Dawn is an industry leader with a unique combination of interpersonal, business, and strategic skills. Her 17 years of professional experience have taken her from classroom teacher to world-class sales and marketing executive. A contributing author and frequent speaker on the topic of leadership, Dawn strives to help support young girls and women to find their voice. She works closely with emerging leaders to help them lead with their WHY and intention as they step into the next best version of themselves.  She believes that through mentoring and being mentored, we all play an essential role in our individual and collective success.