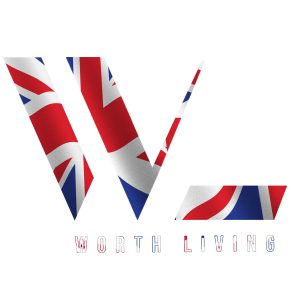 Worth Living United Kingdom has a dedicated team of mental health advocates.
Frankie Samah will provide overall leadership in the UK with a particular focus on Wales. Kelly Waite BCA will be the WL Lead in Northeast England. Zaynah Shehraz will be the WL Lead in London. Paige McKinnon will be the WL Lead in Scotland. All are committed to enhancing the conversation on mental health awareness. As with all WL Chapters, WL UK will be providing seminars, presentations, and special events.
Frankie Samah – the UK and Wales
Frankie is a psychology teacher and is completing her Postgraduate qualifications in Educational Psychology at the University of Bristol. With her sister, Frankie owns a coffee bar situated in Mid Wales. Frankie advocates that we should all push for the same common goal of love and humility in a place where people can live free from fear and judgments. She firmly believes in counteracting the stigma around mental health and that should begin with the ideology which can achieved through education.
She has begun to write for child and adolescent mental health services in the UK and for the psychologist. Her blog can be found at www.frankiesamah.com.
You can read some of her writings in the links noted below.
https://www.acamh.org/research-digests/cognitive-neuroscience-aetiology-adhd/
https://thepsychologist.bps.org.uk/volume-31/june-2018/quran-and-mental-health
https://frankiesamah.com/2018/07/06/our-love-brains/
Kelly Waite BCA – England
Kelly is an English TV personality who stars in hit reality TV shows "Obsessive Compulsive Cleaners" and "Obsessive Compulsive Country House Cleaners" gaining over 2 million you tube views. She is also a former National and International Beauty Queen winner, featured in many American fashion/pageant magazines. She has been published internationally in many high profile press including: The Sun, The Daily Mail, The Times of India, Radio Times, The Huffington Post, Kompas (Indonesia), Capital Bay (Australia), and Celebrity news and gossip.
Kelly is also a Multi Award Winning Activist/Patron, winning many awards including the American International 'Visible Hero' Award 2017, a prestigious BCA (British Citizen Award) Medal from the House of Lords/ Palace of Westminster, and 'Most Inspirational' at the 2017 Inspirational Women Awards which was a celebrity red carpet event. She is the UK face of and Ambassador for "The Dream Foundation of Uganda", Celebrity Ambassador for 'Bullies Out', Ambassador and Model for MOD Models of Diversity, Patron for Women's Aid UK, Activist for invisible illness. She is also involved with many other charities in her community.
Kelly has been incredibly keen to get involved with Worth Living and is excited with her new role.
https://bulliesout.com/ambassador/kelly-waite-bca/
Zaynah Shehraz – London
Zaynah Shehraz is a mental health advocate and an active wellness and lifestyle blogger from London. Having been diagnosed with BPD and Bipolar after suffering in silence for most of her life, she has decided to open up about her own personal experiences with the desire to encourage others to be positive and to live an unapologeticaly, authentic life.
Zaynah has been an ardent supporter of WL for some time. She was kind enough to invite Keith to be a guest interview on her blog. You can follow her blog at www.notasimplemind.com
Paige McKinnon – Scotland
I'm Paige, I've been a mental health advocate for almost six years and despite struggling a lot during my early stages of life as a teenager, I've made it to this day in order to use my experiences to help others. I have a very active role in my community as a volunteer support worker! A lot of people told me that I wouldn't amount to anything. I didn't finish college, I didn't finish high school and I struggled to finish training courses! I'm now 21 years old, I have two jobs, several qualifications through distance learning related to mental health. Most importantly, I have knowledge and experience that text books can't provide. I use my current experiences with depression, anxiety and bipolar to be the light for others.
I've been failed by doctors, I've been failed by nurses and mental health workers. I'd fallen through the system, if it wasn't for the support from everyone from Worth Living and our community on social media. I would be lost. It's so important to continue the conversation about mental health, providing individuals with love, compassion and support. Together we are stronger, however we need to remember just how strong we are on the inside. It doesn't matter what gender, religion, or where we are from, we are all humans.
You can follow her blog at https://paigemckinnon.wordpress.com/