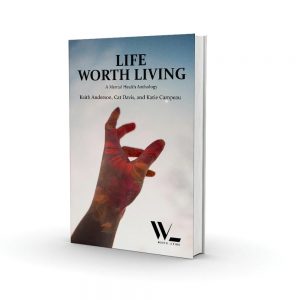 Worth Living News! 
We are super excited to announce that our book Life Worth Living: A Mental Health Anthology is available now.
An incredibly diverse group of  authours share their journeys, each an important voice in the conversation on mental health. 
Price:  $29.99 CAD, taxes included, free shipping.  
You can e transfer or PayPal  keith@worthliving.co  in Canada or venmo (@catniss4) in the USA 
Thanks for supporting the ongoing conversation on mental health. 
Huge thanks to Cat Davis and Katie Campeau for their tireless work!