Faith Mackey, Director, WL Blog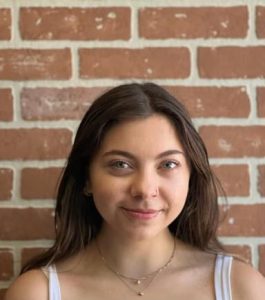 Ways to Celebrate without Alcohol
By: Faith Mackey 
Introduction
Not everyone wants to drink alcohol, and that's okay. If you don't want to be left out of the party scene because of your choice to abstain, there are many ways to have fun without alcohol. Drinking is a thing that is integrated and expected in our society. This can make those who choose not to feel (for whatever reason) alienated and "uncool" so to speak. Not drinking alcohol is cool. You  are not alone and there is no reason you can't have a fun drink as well!  Here are some classic mocktails and some new-age twists on old favourites:
You can have fun without alcohol at parties and events without feeling left out or left behind.
You can have fun without alcohol at parties and events without feeling left out or left behind. It's not always easy to celebrate without alcohol, but there are some things you can do to make sure that your friends know how much you appreciate them.
If you don't drink, it's important to go with a friend who doesn't drink (for support). This way, if something goes wrong and the party gets too wild for your taste, you can leave without feeling awkward about leaving everyone else behind in their drunken stupor.
1. Mocktail #1: The Classic
In a large glass, combine 1/4 cup pineapple juice, 1/4 cup cranberry juice and 1/4 lemonade, and top off with sparkling water.

Add simple syrup and fresh lime juice to taste (we like ours tart). Stir until the mixture is combined well and pour over ice cubes in your glass of choice. Garnish with a slice of lime if you like!
2. Mocktail #2: Sparkling Pineapple Punch
Sparkling Pineapple Punch
This sparkling pineapple punch is a little simpler than the first mocktail, but it's still easy to make and serve. It also makes for a really pretty addition to any party! To make this drink:
In a large pitcher, combine 1 cup of pineapple juice and 2 cups of sparkling water (or club soda). Stir in lime juice to taste–we recommend somewhere between 1/2 teaspoon and 1 teaspoon per 8 oz of liquid total. Add sugar as needed until your desired sweetness level is reached; we recommend starting with 2 teaspoons per 8 oz of liquid total and adjusting accordingly.
3. Mocktail #3: Paloma Mocktail
In a shaker with fresh ice, combine:
1 cup sparkling water

1/2 cup grapefruit juice

1/2 cup lime juice
Pour into a chilled glass rimmed with sugar and garnish with an extra lime wedge. 
4. Mocktail #4: Tropical Fruit Smoothie
Use a blender to mix all the ingredients together and serve immediately.

Add ice cubes if desired, or use frozen fruits instead of fresh ones if you have them on hand (like mangoes or pineapples).

Add some coconut milk or other milk substitute if you want to make this mocktail vegan-friendly! The flavor will be delicious either way–you'll just need more liquid when using fresh fruit instead of frozen ones because they tend not to release as much liquid when blended up with other ingredients like bananas do.
5. Mocktail #5 – Spiced Iced Coffee
Ingredients:
2 tsp ground cinnamon

1 tsp nutmeg, freshly grated (optional)
1 cup strong coffee or espresso, chilled
Instructions: Combine all ingredients in a blender and blend until frothy. Pour into glasses and serve immediately.
Conclusion
In this article, we've rounded up five mocktail recipes that are sure to be a hit at any party. Whether you're looking for an alcoholic-free alternative or just want something new to try, these drinks will keep guests happy and hydrated all night long!