Faith Mackey, Director, WL Blog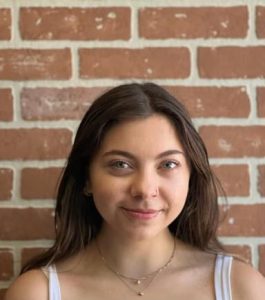 Seasonal Depression: What is it and how can I Manage it?  
Introduction
If you've recently started feeling sad or withdrawn during the winter months, it could be because you have seasonal affective disorder (SAD). People with SAD may feel depressed or anxious during fall or winter months when there's less daylight. Symptoms of SAD include sadness, lethargy and lack of motivation. You may also feel fatigued, irritable and have trouble concentrating.
If you find yourself feeling sad more often during certain seasons of the year, you're not alone. For many people, this is a common problem that affects their mood and energy. 
In winter months when there are fewer hours of sunlight each day, people with SAD may experience symptoms such as:
Depression

Feelings of hopelessness or despair

Irritability

Lack of concentration

Sluggishness

Lethargy
Seasonal depression is most common in northern climates where there are fewer hours of daylight in winter months than in summer months. It can also affect those who live farther away from the equator or closer to it–for example if you live near 45 degrees north latitude but travel south for six months every year (or vice versa). With a lack of light or less exposure to light, our bodies begin to produce melatonin (a sleep hormone) earlier in the day which can make you feel sluggish, unmotivated, and depressed. Women tend to develop SAD more often than men do; however, men who suffer from seasonal depression tend to have more severe symptoms than women do.
So what can I do about it? 
Take steps to lessen the effects of seasonal affective disorder by: 
Spending time outdoors when it's sunny and warm

Getting good sleep at night

Exercising regularly

Eat nutrient-dense meals.

Take a vitamin D supplement (consult your doctor before) 

If you feel depressed or hopeless, talk to your doctor about treatment options for seasonal depression.

Use a sun-lamp. 

There is research to suggest that getting at least 10-15 minutes with a sun-lamp per day can help reduce SAD symptoms.
Conclusion
If you think you may have SAD, talk to your doctor. They can help you find the right treatment for your symptoms. If you aren't sure if your mood changes are related to seasonal changes or something else like depression, they can also offer advice on how best to manage them. 
Regardless, you are not alone and SAD is a widely common and manageable disorder.