Worth Living Mental Health Conference
Join us in beautiful Halifax, Nova Scotia, on May 31, 2019, for a day full of Hope, Healing, Health, and Happiness. The speakers will inspire all of us. You will be part of the conversation on mental health awareness.
Indigenous Smudge Ceremony will start the Conference
Keynote Speaker – Keith Anderson, LL.B., LL.M.
Keith is a lawyer who had depression. He first went public with his depression 11 years ago with an article in the National Post newspaper, called How I Returned to a Life Worth Living. Since then, Keith has spoken at national mental health conferences, legal conferences, universities, and fundraisers. He has also served on numerous Boards of Directors and Committees for mental health groups. A few years ago, he put all his work under the brand Worth Living Mental Health, which is now active in several countries.
Keith will present on his years living in the darkness of depression and how he now celebrates life. There will be Q/A Session following his presentation.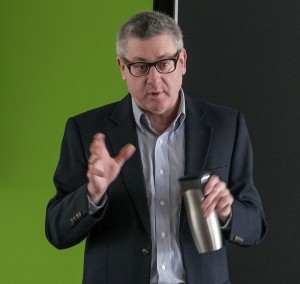 Guest Speakers 
Ashley Quackenbush
Ashley will share her personal mental health journey from struggle to triumph through the art of music and DJing.
Amy Leon – Paralegal, Co-lead WL Run ambassadors, Blogger.
Kim LaMontagne, MBA, Mental Health Advocate; Teacher and  "In Our Own Voice" presenter for National Alliance on Mental Illness, NH Ambassador; Keynote Speaker and Lead for Worth Living, New England Chapter;  Member WL Advisory Committee; Member, Dartmouth Hitchcock Health System Anti Stigma and Discrimination Campaign; Contributing Author, Consultant and Survivor
Kim will discuss Mental Health and the Workplace
"Mental health costs employers billions of dollars each year.  Stigma and discrimination in the workplace is costly and the #1 barrier to treatment.  In this presentation, I share statistics about mental health in the workplace and explore the underutilization of employee assistance programs due to fear of stigma and discrimination in the workplace. I introduce a term called presenteeism and its impact on mental health in the workplace.
I also share my personal story of how I navigated the workplace as a high performing professional while suffering in silence with mental illness".
Ben Meisner – Pro Hockey Player and Mental Health Advocate
Ben will discuss the mental challenges of depression and anxiety he encountered while being a professional hockey player.
Panel Discussion – Dawn Marie Bornheimer, Moderator. Panelists will include the Hon. Andrew Younger
Shannon LeLievre – Co-lead WL Run Ambassador and WL Director of Events
Shannon will conclude the Conference.